Search found 82 matches
by Emmett

Sat Aug 31, 2019 11:02 am
Topic: Of The People
Replies: 0
Views: 544
I've been working on an alternate set of rules for Risk. You need a Risk board game that has armies broken up into single armies, five armies and ten army units. Some retro sets only have single army units (and maybe five I couldn't tell from the box). You could use other tokens for the different un...
by Emmett

Sat Aug 31, 2019 10:37 am
Forum: Other Tabletop Discussion
Topic: Planet
Replies: 2
Views: 914
Just picked this game up yesterday. Barnes and Nobles at Mckinley mall has a few copies. Actually they have a lot of good games. The whole family played three games last night and me and my son played four games this morning. I still don't have a coherent strategy for the game yet. I don't think the...
by Emmett

Sun Aug 25, 2019 8:57 am
Forum: Introductions
Topic: Howdy Yall
Replies: 3
Views: 1123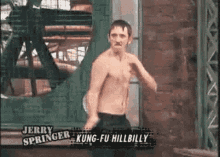 ?
Howdy!
by Emmett

Sun Aug 25, 2019 7:34 am
Forum: Books
Replies: 3
Views: 836
I read plenty of them but never really had an emotional connection to them. I found them to be an amusing but transient experience. I know that a lot of people found them to be formative so I'm not knocking them, they just didn't seem significant to me. I think I had trouble with imagining any one e...
by Emmett

Sat Aug 24, 2019 2:30 pm
Replies: 5
Views: 1246
Likewise.

I can mostly tell you what doesn't work, I know only a little bit about what does.
by Emmett

Sat Aug 24, 2019 8:15 am
Replies: 5
Views: 1246
As an example of "use new tools" I really should be getting involved in itch.io and I've been dragging my heals. I need to overcome my own inertia!
by Emmett

Thu Aug 22, 2019 10:32 am
Replies: 5
Views: 1246
Don't be a Cassandra http://store32.net/cassandra/ Make allies http://store32.net/making-allies/ Use tools that are popular. A lot of the time you have inertia going in one direction but then you hear about something new that will take some extra work to take advantage of. For example when Drivethru...
by Emmett

Thu Aug 22, 2019 8:30 am
Forum: Panda's Talking Games
Topic: New Topic Ideas
Replies: 52
Views: 37547
Hmm, One of the tricks to suggesting a topic is the fear that you might ask for something that's already been covered. I've listened to all the episodes but my memory is no longer as reliable as it once was. I read through the episode titles but many are cleverly named so I can't quite tell if this ...
by Emmett

Wed Aug 21, 2019 5:05 pm
Topic: Everybody's Died
Replies: 6
Views: 1552
The song is a favorite of mine. I started thinking about it in terms of an adventurer's life and now I have to make another game. Stoopid ideas *mumble grumble*